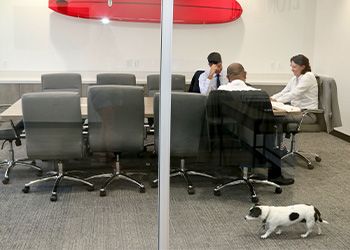 Lyon Legal, P.C.
It is necessary to act quickly and effectively when legal matters threaten your ability to earn an income. Unfortunately, there are many employment law firms in the Los Angeles metro that take their time in responding to requests for help or information.
At Lyon Legal, P.C., we understand that employment law disputes are overwhelming when handled on your own, and can stop you from moving forward. This is why we respond to phone messages quickly and give honest assessments to all potential clients.
Taking Care of The Client Behind the Case
Our Long Beach firm was established by Devon Lyon, a dedicated attorney with over 20 years of practice in employment law. Ms. Lyon has substantial experience representing both employers and employees in complex litigation disputes. She uses this background to design strong cases that anticipate opposing counsel's legal strategies.
Our legal team is equipped to handle any issue related to employment law, including:
Discrimination claims for protected classes

Harassment claims

Wage and hour disputes

Employer retaliation claims, including wrongful termination or demotion
We also help business owners develop strong workplace policies and procedures that minimize the opportunity for litigation. We strive to support workers' and employers' rights by encouraging workplace compliance and by designing effective policies that are easy to understand.
California's employment and labor laws are intricate. We can help you use the law to protect your rights and your financial well-being.
We Will Review Your Case for Free
Call Us Today
Our firm has offices in Riverside and Long Beach. Complete our brief online intake form, or call us to speak with an attorney and arrange your free and private consultation. Reach out today and talk to our Attorney Devon M. Lyon Esq.